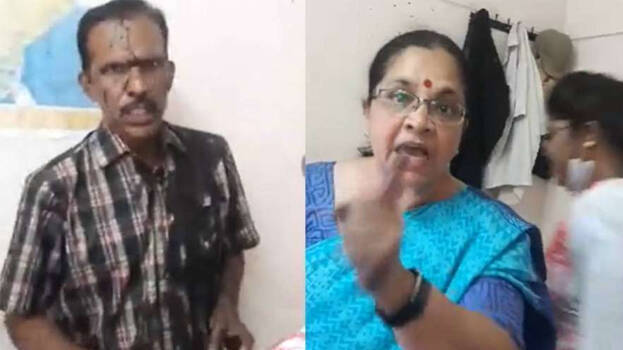 THIRUVANANTHAPURAM: The Kerala High Court sought government's stand on the anticipatory bail plea of dubbing artist Bhagyalakshmi and her aides in the case of manhandling YouTuber Vijay P Nair. Many including the ministers had talked in favour of the three at the time of the incident.
The anticipatory bail plea of Bhagyalakshmi, Diya Sana and Shreelekshmi Arackal mentioned that they went to his place after he invited them. They also mentioned that the allegations against them will not exist. They said they went there for conciliatory talks after he failed to remove the video or block it. They said in their bail plea that he behaved in a provocative manner. The three said they feared that the police would arrest them and this would adversely affect their reputation in the society.
The police decided not to arrest them after the court rejected their bail pleas. The police are also considering changing the serious sections imposed on them who went into hiding after the court rejected their bail application.