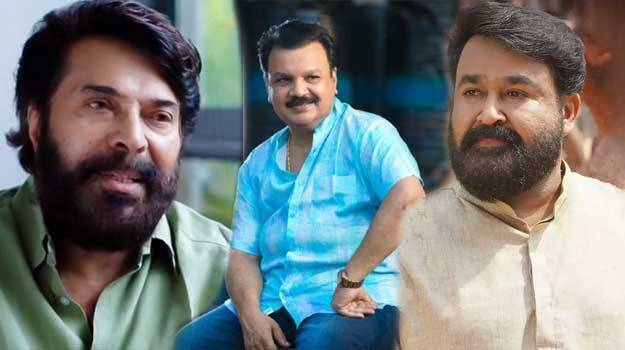 Edavela Babu, general secretary of Association of Malayalam Movie Artists (AMMA) is a sensational hero in the social media today. His recent statement on the attacked actress in an interview to a private channel turned a headache for him. Actress Parvathy had the other day resigned from the association in protest against his statement. Her strong criticism against Edvela Babu was evident when she addressed him as an idiot. Is he really an idiot? If so, how could he pull the strings of AMMA ,sitting in that post for the past 21 years?

Who is this Edavela Babu…
'I believe everyone likes me. I too like everyone. That is my formula. I don't go to control or command anybody. Any actor will listen to me, even if he is a tiger in the industry..They listen when I say something with love', these are the words of Edavela Babu who confidently said in an interview.
From Irinjalakuda to 'Edavela'
He was born in Irinjalakuda. His father was in the police department and his mother a music teacher. A M.Com graduate, his entry to the film field was unexpected. He acted in Edavela, scripted by Padmarajan and directed by Mohan via actor Innocent. Ammanath Babu Chandran later came to known as Edavela Babu. This 57-year-old has turned an organiser working without intervals for the artists' organisation and one who is able to control even superstars Mammootty and Mohanlal. It is no coincidence that Babu, who did not even know the basics of cricket, became the manager of the Celebrity Cricket League (CCL).

Love failure forced him to remain bachelor
He had once said that he had to give up his love because his family's desire was something else. So is still a bachelor and it was a joint decision of the two. He believes that at the age of 60 you feel like having a partner.

Entry to AMMA
He is a member of AMMA from the time it was formed in 1994. M G Soman was the president and T P Madhavan Nair was the general secretary then. It was actor Ganesh Kumar who brought him to the governing panel. Following Captain Raju's support reached the executive committee. When Mammootty and Mohanlal came as general secretaries, he continued as joint secretary. Babu's position as secretary was reserved after the organization reached court proceedings.
He is of the opinion that whatever problem is there related to the film industry, one thing is for sure. Will not allow to stop shooting. Babu tells those approaching him that first shooting and then consensus.
From yesteryear Madhu to Tovino Thomas, the young actor, the faith in Edavela Babu will not go in vain. He has solutions in his hands for everything from finances to personal needs. That is what made Edavela Babu to be in the top post of the organisation for the past 21 years.