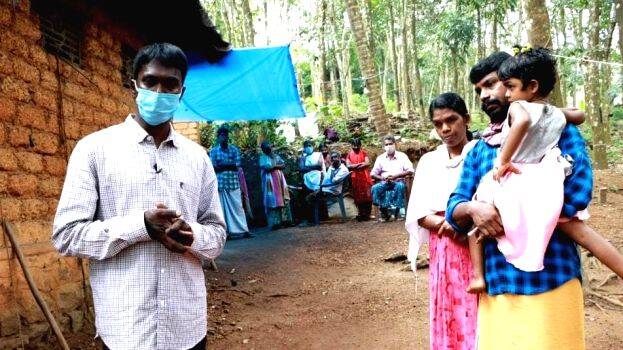 PATHANAPURAM: Vava Suresh, Kerala's massively popular snake catcher, will build a house with the help of his friends for the kin of a 10-year-old who lost her life due to snakebite while lying on the floor.
Suresh came to know about the demise of Adithya, elder daughter of Rajeev and Sindhu of Puthenveedu in Pathanapuram, through Keralakaumudi. On last Monday, Vava visited Adithya's residence. Some expat friends of Suresh in Malappuram had earlier offered the snake catcher a house recently but Vava thankfully denied. However, he asked these friends to help build for the family of Adithya which was readily agreed by the friends.
On this October 2, a poisonous snake bit hiding under the floor bit Adithya's ear. Though she informed her parents, they thought she might have been bitten by some insects. Later, she was taken to a private hospital in Pathanapuram after the pain become unbearable. Adithya was later shifted to Pushpagiri medical college where she breathed her last. She was a first standard student at Mancode govt higher secondary school.
A family of eight including Rajeev's sister and children are staying in this mud hut. The floor and wall of this house can fall apart at any moment and Vava's help came at such a time.