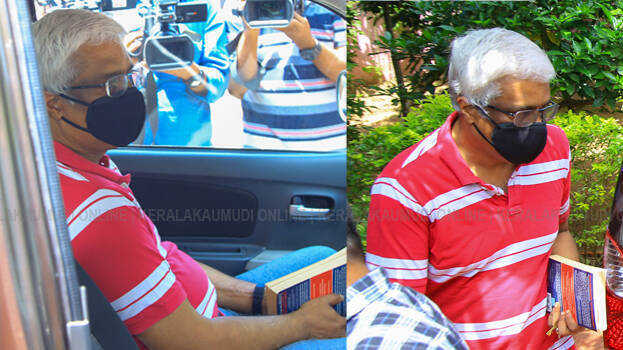 KOCHI: M Sivasankar, former principal secretary to the chief minister, facing heat from various agencies in the gold smuggling case, got relief when the Kerala High court granted an interim order stopping his arrest till October 23.
Meantime, the Enforcement Directorate informed the court that they had not decided to arrest him so far. He sought more time to give a detailed reply and the court accepted it. Following that, he appeared before ED for interrogation.
Sivasankar approached the high court for anticipatory bail after the ED issued notice for interrogation. Various central agencies had questioned Sivasankar for hours in the gold smuggling case earlier. He had informed the court that he will appear before the ED for interrogation.
Sivasankar's plea mentioned that central agencies had questioned him many times and is ready to cooperate again. However, he feared that the ED will arrest him. Had friendly ties with Swapna Suresh and her family. He claimed that he was not aware of her smuggling links. Helped her to open the locker in the name of the cordial relationship with her, the plea said.

Meantime, the bail pleas of Swapna and Sarith filed in the court have been withdrawn. The court will pronounce the judgement on the bail pleas of other accused in the case today.