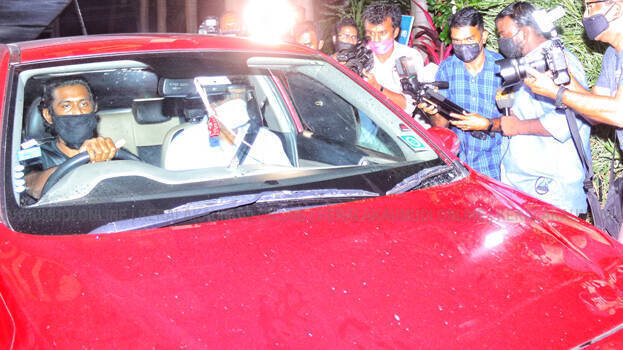 THIRUVANANTHAPURAM: Angiogram of M Sivasankar, chief minister's former principal secretary, who has been hospitalised following physical uneasiness while undergoing customs interrogation, has been done. Doctors have said that Sivasankar has no heart-related ailments. However, he will be under observation for 24 hours. Meanwhile, more information which could trap the former principal secretary has come out.
Sources in the customs department have said that the probe officials have received clear information on Sivasankar's role in illegally transferring dollars abroad. $ 1.90 million US dollars were transferred abroad. Customs came to know that it was Sivasankar who pressurised bank officials to convert Indian money into dollars.
The probe by the customs department has revealed that Swapna Suresh, Sandeep Nair and M Sivasankar has hatched a conspiracy plan. Sivasankar was quizzed twice by the department to get more information in this direction. Customs was moving forward with steps to include Sivasankar as an accused in the case after getting due legal advice.
Customs has also collected information from the emigration department on Swapna transferring illegal foreign exchange abroad. Details on Swapna's co-passengers were also collected. Even though customs has sent a summons to Sivasankar to appear for questioning on Tuesday, he informed the department his inconvenience. Therefore, the grilling was postponed to Friday, which he also denied citing health concerns. When customs officials specifically asked about his health problems he didn't have a clear answer. Following this, the dramatic incidents, including his hospitalisation happened in the capital, on Friday