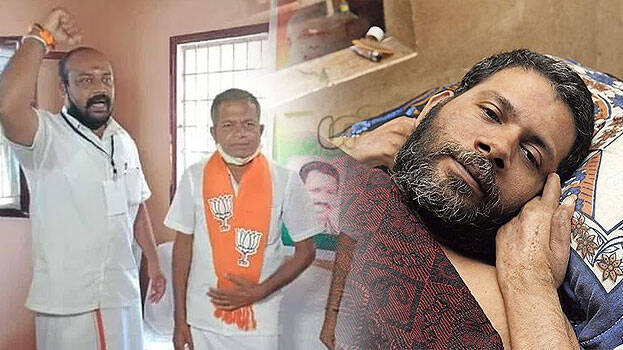 KANNUR: The living martyr of Koothuparamba firing, Pushpan has responded to his brother Puthukkidi Sasi joining the BJP. Pushpan said his brother distanced himself from the family for some time now and the BJP local leadership is entirely responsible if anything happens to his brother who has multiple health problems.
Sasi has a drinking problem and the habit of playing cards, Pushpan said. He also added that Sasi earlier lodged a complaint to the police against him, other siblings, and even his own son regarding a dispute about a property, Pushpan told an online media.
Sasi is a person who had to sell two properties due to the card game. Though he is a brother by blood, Sasi has no relationship with his siblings or son for a long time, Pushpan added.
The local CPI (M) workers also said that Sasi has no connection with the BJP and joined the party due to property dispute.