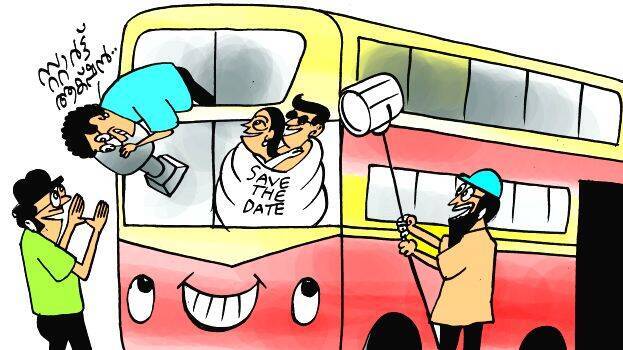 THIRUVANANTHAPURAM: "Will the KSRTC give one of its double-decker buses for a wedding photoshoot?" The question is to KSRTC MD Biju Prabhakar.
"Why a bus?", he enquired. "Just a variety. Instead of taking post-wedding pictures in beaches and forests, a bus would be nice".
Biju didn't discourage. He agreed to give away a vehicle if a handsome amount of money is paid as rent.
There is a reason for this inquiry. Keralakaumudi on September 12 reported that two double-decker buses of KSRTC will be used for celebrations and tea parties. The project will be implemented with the collaboration of KSRTC and KTDC. It follows the model of London's 'Afternoon Tea Bus Tour' and will be given for birthday parties and evening parties for families on the top deck of the bus. The buses are undergoing a makeover in order for this purpose.
The KSRTC has no objection to conducting weddings on these buses. If the project is a success, 'Afternoon Tea Bus Tour' will be implemented in Kochi and Kozhikode.
The KSRTC will also come up with a traveling coffee shop. The production of these coffee shop buses is complete at Pappanamcode central works.