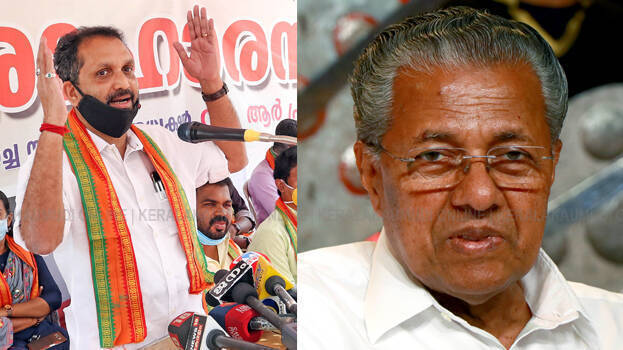 KOZHIKODE: All things which the government wanted to do with UAE consulate was accomplished through Sivasankar, says BJP state president K Surendran. "When the probe agencies received information on that nexus Pinarayi tried to sabotage their probe," Surendran said. He also alleged that the state government is trying to save Sivasankar from the interrogation of customs.
"The government is now trying to cover Sivasankar as they know that if the digital evidence against him is subjected to a thorough evaluation it will end up in chief minister. All needs of the chief minister were fulfilled through him," he stated. The BJP state president also said that the probe agencies have received evidence including transferring of dollars abroad by the chief accused in the case.
Surendran also alleged that Sivasankar has no physical problems. Everything is his strategy. He has no serious ailments relating to the heart and brain. Pinarayi is his brain and heart. All transactions through the UAE consulate for the chief minister was carried out by Sivasankar. Sivasankar was only concerned about protecting the interests of the chief minister and his family.