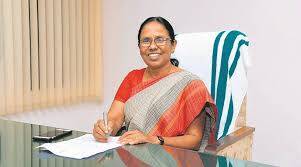 The mass termination of doctors implemented by Kerala health department the other day reminds one of the Malayalam cinema dialogue that only after getting a government job we should take leaves and enjoy.
The other day the health department had removed from its rolls 432 persons including 385 doctors who bunked duty. The directive issued in this regard then stated that unauthorized absence of medical staff and others is creating difficulties in effective interventions in healthcare services.
Most of them are employees who may be doing better well-paid job outside the government service. When they get fed up with that job they can return and since there is opportunity for that, they can spend rest of their lives happily.
When they retire, they will also get lifelong pension. This is the reason why they are showing reluctance to quit the job officially. Don't allow anyone to turn government service into shelter homes.
Once an employee completes his probation period, it would be difficult to terminate him.
Thus sometimes it may take months or years to complete procedures to terminate them. This is also because Government service rules are solid and gives utmost importance to employees' rights. This is what is being misused by those who bunk duty for years.
When people want to go places or go in search for greener pastures, we can't blame them.
But when they don't return even after a fixed time, it creates cirri's in the health department.
If they don't want any more the job here, they should be ready to voluntary quit the job. In that case new job aspirants can be appointed.
Of the 385 doctors terminated now, there were also persons who had not completed their probation period. The security given by the government job and the feeling that nothing will happen even if they breach discipline is the feelings behind taking long leaves.
There will be a result if a scare can be created in the minds of such employees.
In that case, the health minister's action against illegal absentees is a role mode.
To terminate the employees those who don't need job will facilitate the better functioning of the health department as many are waiting outside for a job.
Under the present circumstances, the service of all classes of people is necessary.
Also those who voluntary stay away from job, could be terminated easily by simplifying rules through an amendment to the Service Rules.