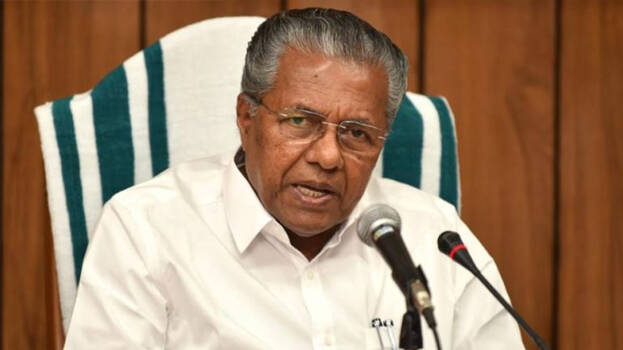 THIRUVANANTHAPURAM: Speaking to the media here, CM Pinarayi Vijayan said the news that the government is trying to stop Sivasankar's arrest is baseless. If a person has committed any mistake, he should be punished regardless of their status. Sivasankar was removed from the position of the CM's secretary after finding that he had links not suited to his position. He was suspended after a probe at the secretary level. Now, the person has no connection with the government or the CM's office, CM Vijayan said.
Right from the start of the investigation, Kerala cooperated with all three central agencies. All three investigation agencies never complained regarding this. The probe agencies can question or take anyone suspicious into custody. No one can stop it legally, he said.
The Chief Minister further added that there are links between the gold smuggling probe and the CBI probe in the Life Mission. The CBI registered this case alleging a violation of FCRA which is not applicable for the Life Mission scheme, the govt claimed.