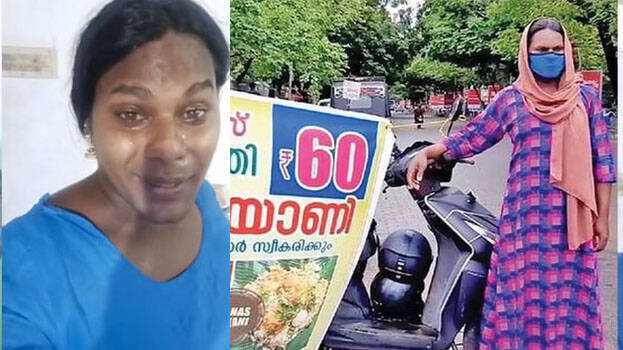 KOCHI: Transgender Sajna Shaji attempted suicide and has been admitted in the hospital. She consumed overdose number of sleeping pills and is under observation in the ICU. Hospital authorities said her health condition is satisfactory.
She had come on Facebook live after some insulted her and her friends and tried to stop her biriyani business which was her livelihood. After that many including actor Jayasurya had come forward offering help.
However, the other day some audio messages were circulated in her name on social media. Following that, some had posted some unsavoury remarks against her on social media. Police said she is suspected to take the drastic step fed up over the controversies against her. Sajna, a native of Kottayam reached Kochi 13 years back. She started selling biriyani on the road side at Irumbanam in Thripunithura three months back.