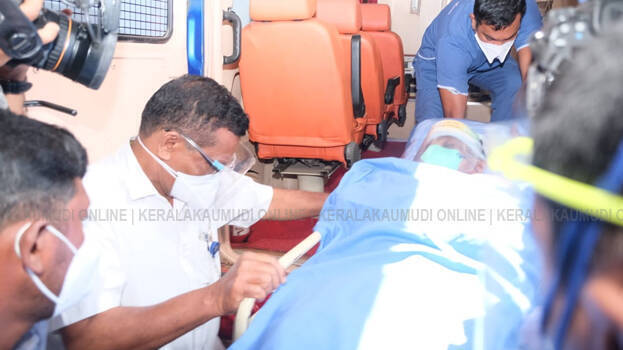 THIRUVANANTHAPURAM: M Sivasankar, former principal secretary to the chief minister, undergoing treatment at an Ayurveda hospital is likely to continue in the hospital till the decision of the court comes. Sivasankar, who was discharged from the medical college hospital, is undergoing treatment at Triveni Nursing Home in Vanchiyoor. There is a possibility of shifting him to Thiruvananthapuram Ayurveda Medical College. As the high court had stayed his arrest till October 23, chances for investigating agencies to question him in the hospital are less.
The medical board convened yesterday had asserted that he had no major health issues. Doctors of the orthopaedic department had on Sunday informed the medical board that he can be discharged. Sivasankar told the doctors that he has severe back pain and was undergoing treatment for quite some time. However, the doctors advised him to take rest. Following that, he reached the Ayurveda hospital in an ambulance.

Meantime, the high court will consider CBI's plea to lift the partial stay on the probe against the government in the Life Mission irregularities. The CBI had informed the high court that as the stay persists they are not able to go forward with the probe. A bench led by Justice P V Kunhikrishnan will consider the case via video conferencing. The high court had earlier granted an interim stay on government's plea against the CBI probe in the Life Mission Project.