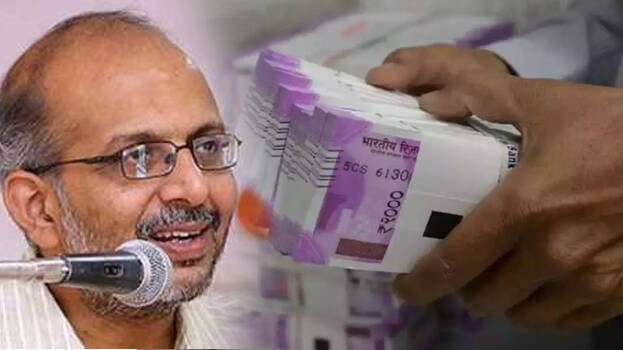 The bar bribery issue which set the last nail in the coffin of previous UDF government in Kerala has again resurfaced in headlines with the new revelations made by noted businessman Biju Ramesh. His new allegation is that Jose K Mani has offered him Rs 10 crore to withdraw the bribery allegations raised by him on his father K M Mani. Advocate A Jayashankar, the prominent political analyst in Kerala, has written a Facebook post on the issue mocking the father-son duo. Jayashankar has said that he won't believe Biju Ramesh's allegation as KM Mani and his son have a long history of taking money and not in giving it.

His Facebook post is as follows:
Don't insult gentlemen..
Biju Ramesh is a millionaire, a noted person and he has influence in the key corridors of power.
But it doesn't qualify him to make unreliable lies.
When Biju Ramesh said that KM Mani took Rs 1 crore from the bar owners, everybody believed it, because it was a known fact that he gets kickbacks from everybody.
But now he says that Mani's son, Jose K Mani has offered Rs 10 crore to withdraw the statement. In any case, that may not be true, because Mani and his son is only known for taking money and not vice-versa.
മാന്യന്മാരെ അപമാനിക്കരുത്.

ബിജു രമേശ് വലിയ കാശുകാരനാണ്, പ്രമാണിയാണ്, അധികാര കേന്ദ്രങ്ങളിൽ സ്വാധീനമുള്ള ആളുമാണ്. എന്നു...

Posted by Advocate A Jayasankar on Monday, 19 October 2020