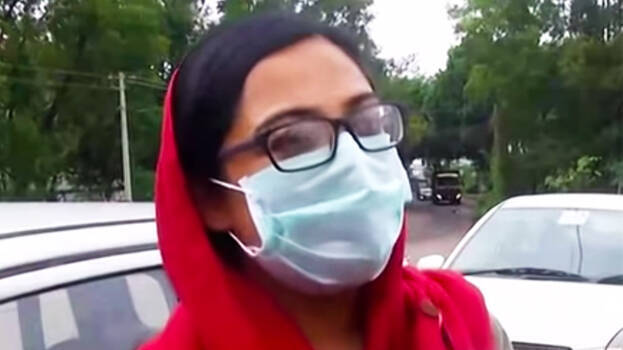 KOCHI: Dr Najma Salim, the junior doctor of Kalamassery Medical College said that she stands firm on the allegations levelled on the lapses from the side of the authorities and that it had happened earlier also. She said that she is convinced about the things levelled and there is no malice in it.
Before informing things to the media, I brought this to the notice of the hospital superintendent and the RMO. As an amicable solution was not seen, revealed things and I am not afraid of action in the name of it, the doctor said.
Dr Najma had yesterday opined that the audio clip of the nursing officer related to the death of a COVID patient at the medical college, was true. She had asserted that the oxygen mask was found loosened and the ventilation tube was misplaced. The relatives of patients Jameela and Baihakki, who died due to these lapses have decided to lodge complaint against the authorities. However, the hospital said the allegations were to stain the image of the hospital.