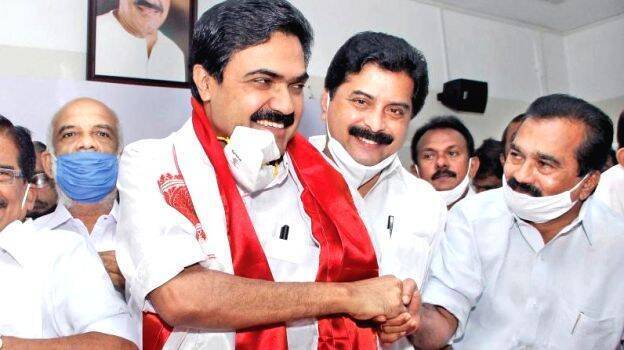 THIRUVANANTHAPURAM: With the induction of Jose K Mani to LDF, attention of political observers in Kerala is now resting on eight constituencies. Leaders of political parties and their workers have started informal discussions on who should be fielded in these eight constituencies. The electoral fight might intensity in Pala, Kaduthuruthy, Poonjar, Ettumanoor, Changanassery, Thodupuzha and Idukki.
Congress and Joseph eyes for seats
Both Congress and Joseph have raised claims for the seats which are left vacant with the induction of Jose K Mani in LDF. Congress leaders would like to get the seats in Pala, Changanassery, Kanjirapally and Ettumanoor. Congress is also willing to field Mani C Kappan if he joins UDF otherwise Congress will contest in Pala.
Many Congress leaders are trying to get possession of Ettumanoor assembly seat. Names of prominent Congress leaders such as former minister K C Joseph, Lathika Subash, Tomy Kalani, G Gopakumar, Philip Joseph and Nattakam Suresh are being heard among the workers as possible candidates in Ettumanoor. If the seat is given to Joseph faction then Prince Lukose is likely to be their candidate.
In Kanjirapally currently, discussions are centred around leaders such as Joshy Philip, Joseph Vazhakan and Tomy Kalani. Whereas in Changanassery, where congress leaders have substantial interest names of KC Joseph and Joshy Philip is heard. Joseph faction might field either the relatives of its prominent leader C F Thomas or V J Lally if Changanassery is given to them.
Jose to prove his mantle
In Pala constituency, there are possibilities for Jose K Mani to contest under LDF. PJ joseph has already said that if Jose K Mani contests as LDF candidate in Pala there is no doubt that he will lose. With this, Pala has gained a unique position in Kerala's electoral map. If Jose takes a backseat then Roshy Augustine might contest from Pala, but the possibility of such a move is very bleak.
Jose K Mani's name is also considered by his party in Kaduthuruthy, but if he goes to Pala party might choose a candidate among other popular leaders of the party such as former MLA Stephen George and former district panchayat president Zacharias Kuthiravelil.
Whereas it is still unknown who will take up Kanjirapally seat. The seat is usually taken up by CPI but under the present circumstances if it is given to Jose K Mani then sitting MLA Dr N Jayaraj might be able to contest the polls again.
In Poonjar, where LDF witnessed a humiliating defeat in 2016 assembly polls, there are possibilities for Jose faction to contest. The district panchayat president Sebastian Kulathunkal might be Jose's candidate in Poonjar.
Victory in Changanassery is a prestigious issue for Jose faction. The defection of their prominent leader CF Thomas to Joseph faction was a shot in the arm for Jose faction. Therefore an unpredictable fight could be witnessed in Changanassery.
Thodupuzha is the sitting seat of CPM and there is only a very low chance for CPM to leave the seat for Jose faction. If it does so, then Jose faction might field K A Anthony.