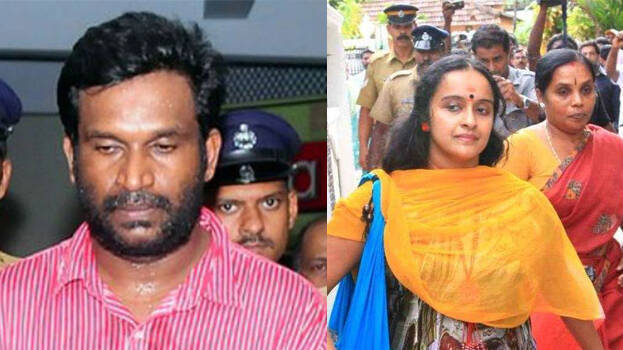 THIRUVANANTHAPURAM: Rigorous imprisonment of three years and a fine of Rs 10,000 have been imposed on Biju Radhakrishnan, accused in the solar fraud case. The Thiruvananthapuram Magistrate Court passed the order in the case of Biju Radhakrishnan's Swiss solar company swindling Rs 75 lakh from natives of the capital city in the name of installing windmills in Tamil Nadu.
Biju Radhakrishnan, the main accused in the case had earlier confessed to the crime. His jail term will be considered as punishment. Biju Radhakrishnan is presently undergoing life term in another case.
Meantime, the trial against the other two accused--Shalu Menon and her mother Kaladevi will continue. The trial in a case in 2012 against him was completed a year ago. Biju swindled Rs 75 lakh from after forging a fake letter in the name of former chief minister Oommen Chandy to get the trust of the investors in the solar distribution company. Though the police arrested the firm's owner Fenny, he was later made an approver in the case.