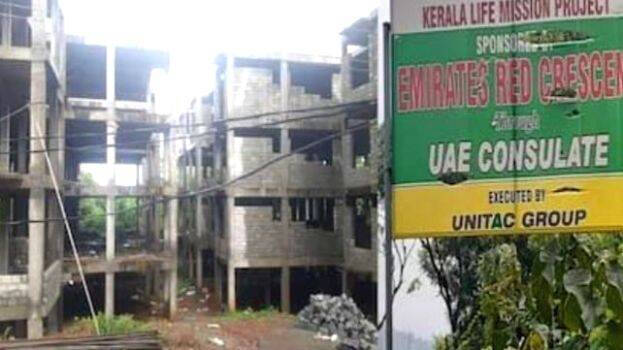 KOCHI: The Income Tax (IT) department has started a probe in Wadakkanchery Life Mission scam case. UNITAC MD Santhosh Eapen will be questioned as part of it. He was directed to appear at Kochi office at 12 noon today. The Kerala High Court had imposed an interim stay on the CBI probe related to the scam. The state government had opposed the CBI probe from the beginning.
The government had earlier ordered a vigilance probe. The order was to conduct a preliminary inquiry on the allegations. The vigilance probe was ordered after one and a half months of the project stoking a controversy.
The details about the commission dealings in the Life Mission project were revealed by Swapna Suresh, one of the main accused in the gold smuggling case, in her statement. She had stated that she got a commission of Rs one crore from the project and it was that money recovered from the bank locker. Construction Company UNITAC's managing director Santhosh Eapen had also revealed about the commission given.