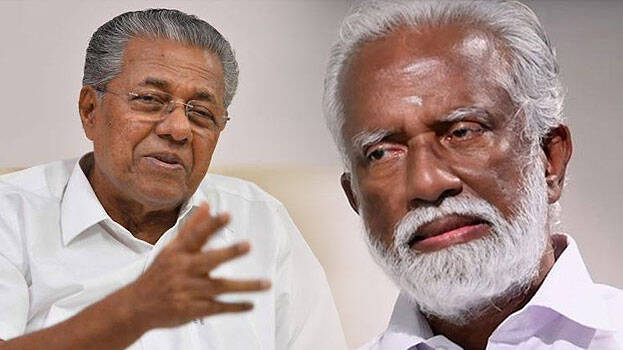 THIRUVANANTHAPURAM: Chief Minister Pinarayi Vijayan on Thursday responded to BJP leader Kummanam Rajasekaran's claim that he was wrongly named in a "politically motivated" case.
Speaking to the media, the Chief Minister said that it was not a politically motivated case. ".. in our state, we do not register cases against a person based on their political affiliation. When allegations surface, complaints are lodged and cases are registered... this is not because of his political stand," Vijayan said.
Earlier, Kummanam Rajashekaran was named as the fifth accused in a financial fraud case based on a complaint filed by Aranmula native Harikrishnan. The case is that an amount of Rs 28 lakh was received from Harikrishnan after assuring him that that he will be made a partner in a company and later betrayed him. A case has been registered against ten including Kummanam.