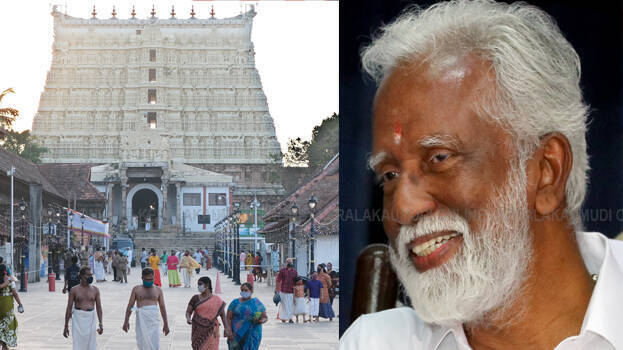 THIRUVANANTHAPURAM: The centre had the other day appointed Kummanam Rajasekharan, former governor and BJP former state chief, as a representative of them in the administration panel of the famous Sree Padmanabhaswamy Temple. The Union Ministry of Culture sent the letter on it to the district judge, the panel chairman. This is a moment of joy for Kummanam who has laid down his life for the faith of the community. He opened his mind on his new appointment and the financial fraud case that came after it.
How do you see the new assignment given by Centre?
It is an honour to be a part of the governing body of the famous temple. It is seen as a great blessing. This is a chance obtained to serve the people. It is a big temple visited by millions. It is a great thing being able to participate in its governing matters. My main focus will be on how my service will benefit the devotees. I hope I will be able to do something for them.
What are the thoughts in your mind regarding the administration of the temple?
This is an appointment that came very quickly. I have to study it in detail. Only after studying can opine on it. This is not something that can be said from outside.
How do you evaluate the controversies on the temple?
It was something that pained the devotees. A new governance will be seen from now onwards. Things will be done responsibly.
Centre is paying special attention to the development of the temple?
The centre spent 100 crore to preserve the heritage of the temple. The centre intervened to clean the pond and to repair the roads surrounding the temple. Big funds were granted for it. The centre has an accurate master plan for the development of the temple. Further action will be taken considering all that.
You have been active in politics for quite some time, are you happy in the present post?
I have been in this field for many years. It doesn't mean that I deserted all this after going to politics. I have not shelved anything. I have always tried to focus in cultural, spiritual and agricultural matters. Will not give up politics even after indulged in temple matters.
Your name was heard for BJP's national vice president post, but did not find a place in list, is this appointment to replace that?
I have no connection in all that. All these don't affect me. I have not held any discussions with anybody on any post. I have not demanded anything.
Did centre give you a hint on this post?
No. It was unexpected. I will do whatever is entrusted on me. I don't think about something bigger than this.

Do you suspect CPM behind the case?
Will anyone file a case against me for something that has nothing to do with me? Police files case due to pressure from government. There is no allegation against me anywhere in the complaint.