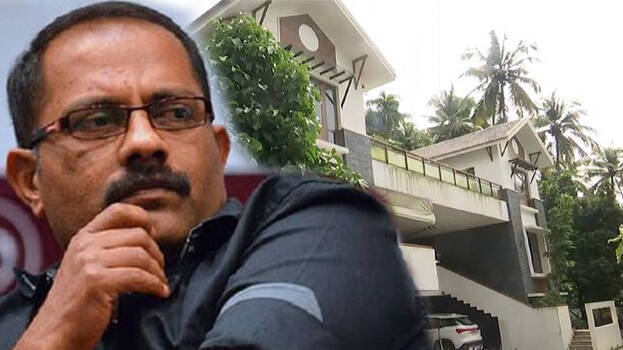 KOZHIKODE: Demolishing my house is an impossible thing, said K M Shaji MLA. No illegal construction has taken place in the house. It was a buffer zone when the house was built, but now it is different. If permit is taken for the construction of the house, it will have a validity of nine years. This house was constructed in 2012 and he told the media that he has not obtained any demolition notice. I was born in a house of 10,000 square feet. My family is financially sound. Don't see my house in the manner as Pinarayi Vijayan and E P Jayarajan built their houses, he said.
Shaji's house was measured yesterday as per the directive of the enforcement directorate on the allegation of taking a bribe of Rs 25 lakh for allotting plus two in Azhikode constituency. A complaint was lodged to the vigilance by Kannur block panchayat president Padmanabhan. Following that, the ED started probe on his financial source. The Enforcement Directorate had taken steps under the Money Laundering Act.
The house near Maloorkunnu was measured by a team led by Ramesh Kumar, executive engineer, after the enforcement directorate asked to submit a report on the value of his house. The enforcement asked to submit the report after including the appraisal value of the home, the area and the completed plan as part of an investigation on whether he has amassed property illegally.