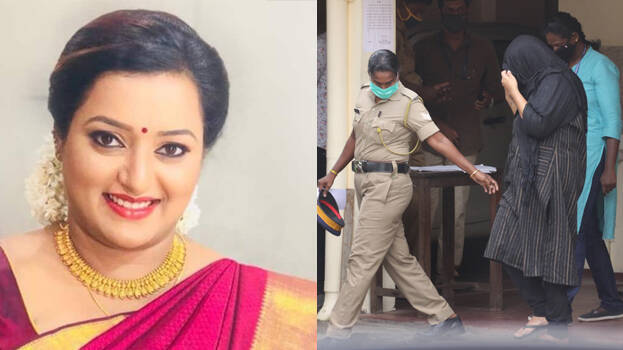 KOCHI: Summaiya, wife of Shammer, an accused in Marijuana case who died while in custody has said that Swapna Suresh, the chief accused in gold smuggling case has even challenged the police. Summaiya said that when she was lodged in Kakanad prison jail officials has not allowed her relatives to visit her whereas the officials allowed their family and relatives for a detour in jail.
The relatives of jail officials visited Kakanad jail when covid 19 regulations existed. Swapna Suresh who was at the jail in the meantime intervened on this issue after seeing this. Summaiya said Swapna has asked officials that does Covid protocol doesn't apply to your relatives?
Summaiya also explained the physical and mental torture that she and her husband have gone through while in jail. Police officials who beat up Shameer even asked him to jump out from the building's terrace. They wanted to make belief his death as an accident which happened while escaping from prison. Sumaiya revealed the painful ordeal to media after she received bail from woman's jail in Viyyur.
Police didn't hear our plea not to manhandle Shameer, as he was suffering from epilepsy. They beat him up for going on remanding with help of local police. "They even made woman prisoners including me stand in a nude state for hours," Summaiya said.