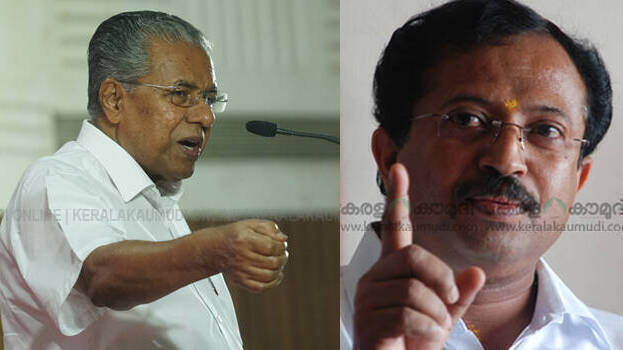 THIRUVANANTHAPURAM: Union minister V Muraleedhran has said that state government is opposing CBI probe as they fear that it could bring to light the corruption before the public. "It was this government which called for CBI probe on cases such as Rajkumar death case, Balabhaskar's death case and Jishu Pranoy case. Whereas the government strongly opposed the CBI probe in Kathirur Manoj case," he said.
He also said that when Shuhaib case was taken up by CBI, the government has spent Rs 34 lakh in cases filed before the high court against it. Now, the state government has approached the apex court to prevent CBI probe in Periya double murder case. "The government is now trapped in a defenceless condition on life mission scam. That is why they are now, opposing CBI probe," Muraleedhran alleged.
"The big scams committed by the government could be brought to light if independent agencies probe such cases. It was CPM which has demanded CBI probe into Amravati land deal case and also in Sharada chit fund case. The Marxist party should realise that they cannot fool Malayalees alleging political motivation in probes by central agencies," he stated.

He said that Congress leaders meeting the leaders of a dangerous organisation like Jamaat-e-Islami, which is involved in many cases across the country for spreading communal enmity, is a serious issue. They should reveal that weather the meet is done with the consent of Rahul Gandhi. He also asked whether this move is part of the national policy of Congress.

Rahul Gandhi who visited Kerala is supporting CPM and criticising BJP. Muraleedharan also added that nobody has informed him about PC Thomas leaving NDA.