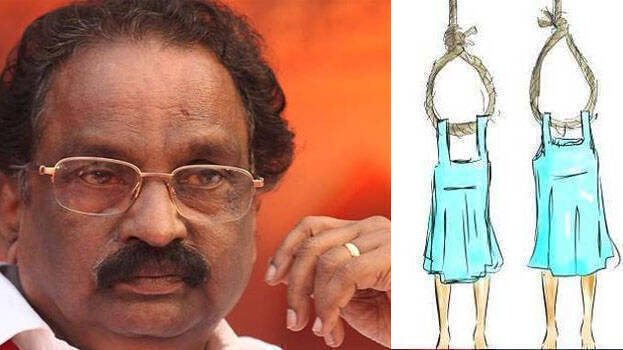 PALAKKAD: Minister A K Balan lashed out at the family of Valayar girls, who are conducting protests to get justice for their children. He also asked that the family should withdraw from protests.

"The government is moving on with implementing measures recommended by the report of judicial panel which was appointed to study the case. I still don't understand why protests are needed for a case which is currently under the consideration of the high court. Now they have turned against the chief minister. They might have been misled by someone else. If that is the case, they should withdraw the protests. Action against the police personnel could be only taken legally. The government is with the family," he said.

Meanwhile, the parents of the girls have openly criticized the chief minister and police officials in the probe team. The father of the girls said that police compelled him to admit that he killed his children. Meanwhile, the girls' mother said that even after requesting to the chief minister for justice, their plea went unheard.

From Sunday onwards, the girl's family has started a week-long sit-in protest in front of their home. A year is marked on Sunday, since the POCSO court in Palakkad issued the verdict on the case on October 2019, setting free the accused citing lack of evidence. Allegations have also risen, revealing the serious lapses made by police officials and prosecution in the case which eventually helped the accused to walk scot-free.