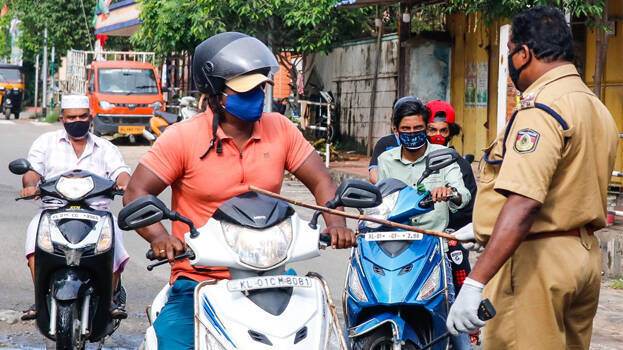 THIRUVANANTHAPURAM: A panel appointed by Supreme Court has asked the Kerala government to reconsider its decision to reduce fine for traffic violations. The panel has also said that the rising accidents in the state could not be resolved by constituting a road safety authority alone.
Last year, on September the central government has hiked fines to be levied by government authorities for traffic violations. This was made possible through an amendment in Motor Vehicle (Amendment) Act, 2019. When strong protest raised against the high amount of fines recommended by the central law, states were forced to reduce the fine amount. As per the new law, Rs 1,000 was levied for not wearing a helmet but when people registered strong protests, it was reduced to Rs 500. The state government also reduced fines imposed on other traffic violations. Even though the centre sent a letter to the state asking it to reconsider the decision the state paid no heed.
The supreme court-appointed road safety panel has also said that road accidents in Kerala were only reduced during the Covid 19 period, and in all other times there was no substantial reduction and thus the panel asked the state government for implementing stringent punishments for traffic violations. The panel also asked to suspend the license of those two-wheeler drivers who travel without a helmet. The panel has also asked the state government to submit a report specifying for which traffic violations it has reduced the fine amounts.