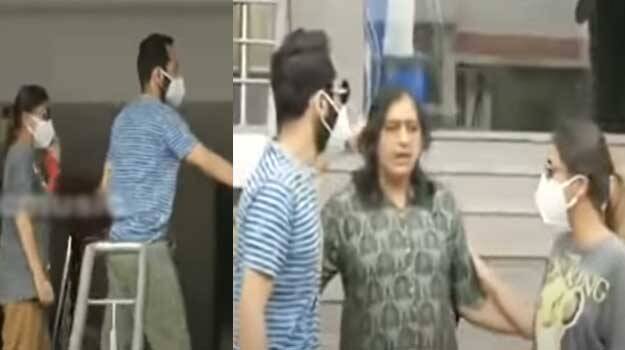 Actors Nazriya and her husband Fahadh Faasil visited actress Meghna Raj, who delivered a baby boy on October 22. The two visited her at the private hospital in Bengaluru. Nazriya is one of Meghna's intimate friends.

Meghna's husband Chiranjeevi Sarja's untimely demise was when she was four months pregnant. He died following cardiac arrest. Though he was taken to the hospital, his life could not be saved.
After her husband's death, she was staying with her in-laws. Cheeru's brother Dhruva Sarja and his family is with her. He had recently organised a grand baby shower for her. He even bought a silver cradle of Rs 10 lakh for the baby.
Fahadh and Nazriya drove in their brand new Porsche's glamorous python green Carrera. After visiting the mother and baby in the hospital, they paid respects to her husband at the tomb in Brindavan Farm House owned by his brother Dhruva Sarja on Kanakapura Road.