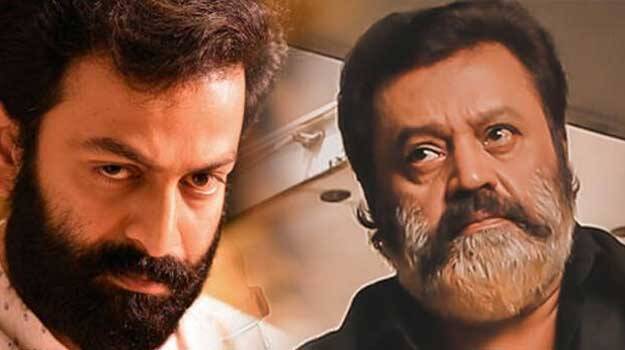 For the first time, Suresh Gopi responds over the controversies that brew up over his latest film 'Kaduva'. The Mollywood star has earlier said through his Facebook handle that his 250th film project will commence soon and its name would be made official through the official Facebook pages of all actors in the Malayalam film industry including Mamooty and Mohanlal. The actor has also released a collage in his FB page combining all Mollywood stars except Prithviraj. But it has stirred up another controversy.
Comments also sprang up below his Facebook post which said that the gap between the two actors has widened with the film project Kaduva and that is the reason why Prithviraj was not included in the collage. Following this, Suresh Gopi responded in order to give more clarity in this issue. He posted his response in the comment box of the SG 250 title announcement banner.
"I appeal to everyone not to make it a fan fight. Prithviraj Sukumaran is a favourite actor of Malayalees. Now what we have to do is not to obstruct the path of those, for whom cinema is a source of livelihood. Let both film projects continue. Both films have a different script. Expecting both will be great films am appealing everyone not to make it a fan war."
Therefore kindly, refrain from such gossips
The film is produced by Tomichan Mulakupadam. Director of the film is not yet confirmed. Fans think that answers to all queries will be available today at 6 pm.
Make sure you're not going to miss this. Unveiling the title of #SG250 at 6 PM today with the same cast, crew and script!

Posted by Suresh Gopi on Sunday, 25 October 2020