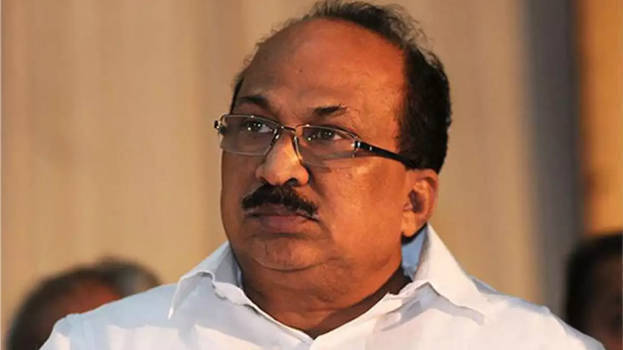 THIRUVANANTHAPURAM: The declaration from Congress high command giving senior leader K V Thomas the charge of working president of KPCC will be issued soon. After he was denied Lok Sabha seat in the previous parliament elections, K V Thomas was continuing in the party without any major political responsibilities. It was expected that Thomas would be appointed either as AICC general secretary or as UDF convenor but the decision of high command prolonged further.
Even though his name was recommended for the post of working president in the vacancy created by the death of M I Shanavaz, both groups in the party opposed it. He also declined the party's demand to take up the post of KPCC vice-president. After that, he took up the charge of Aroor by-polls and even after giving a tunning victory to the party, he was ignored by the leadership. Last month, he was also ignored when a list of 10 names was given to the state party leadership for posts of secretaries and general secretary and KPCC leadership said that an appropriate decision would be taken up by party's central leadership in the case of K V Thomas.
After MM Hassan was appointed as UDF convenor, Thomas expressed his displeasure to AICC general secretary Tariq Anwar and party president Sonia Gandhi and he is currently being considered for the post of working president due to the intervention of national leadership. KPCC president has also sent a letter to the national leadership demanding the service of K V Thomas in the state.