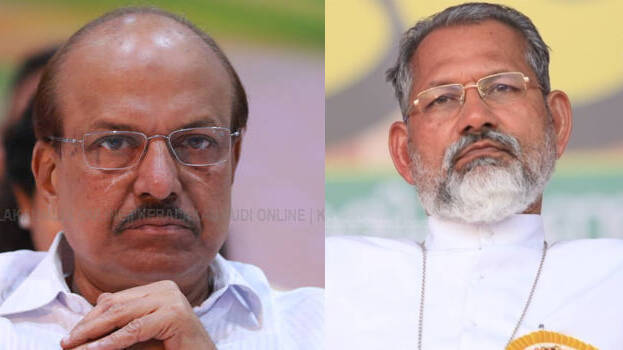 KOTTAYAM: Syro Malabar Sabha has come up with strong criticism against UDF leadership. Changanassery Archibishop Joseph Perunthottam in an article published in their mouthpiece, Deepika has lashed out against UDF on issues such as EWS reservation for forward caste groups. He also said that the Muslim League is opposing EWS, not on ideological premises but only to subserve their narrow political ambitions. He also criticized that communal tilt in League's stand is revealed with EWS issue.

About 27 per cent of the state's population was out of the purview of reservation and now the government has decided to help the economically weaker sections in this group through the reservation. This measure of government will immensely benefit a massive section of the Kerala population who deserved it, but the measures taken by certain organised communal groups to oppose this progressive step of the government is highly regrettable.

The article also criticizes that the stand taken by the Muslim League and other parties against EWS is not on ideological premises. Even in parliament only three MPs has opposed the EWS bill, among them two belongs to the Muslim League and one is from AIMIM. The article also observes that communal tilt in League's stand has been revealed with EWS issue.

The article also asked why Congress is not able to support national interest? It seems that the party has no control over its MLAs who hold different opinions on the same issue. It seems difficult for the Congress-led front even to issue an election manifesto and it is in such a deplorable condition to make electoral pacts with extremist organisations such as Jamaat-e-Islami's welfare party.