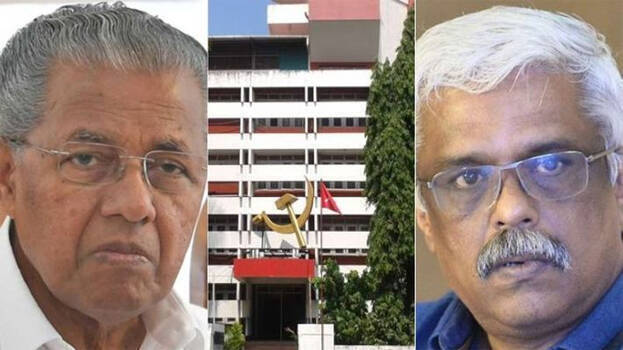 THIRUVANANTHAPURAM: The CPM central leadership informed that the chief minister has no role in the flaws noticed on the side of M Sivasankar in the gold smuggling case. There is no need for the chief minister to resign, said politburo member S Ramachandran Pillai. The CPM is not concerned on the statement of Sivasankar, said CPM central committee member M V Govindan Master.
'There is nothing new on the demand of the opposition seeking the chief minister's resignation. They have been voicing this over the past 120 days. Let any probe go on and can inquire about my office also. As soon as the case surfaced, the officer was suspended from service. There is no need for the chief minister to resign over it. If had to resign morally, IAS and IPS officers come under the Prime Minister. Will the Prime Minister resign then? Why no one voiced anyone's resignation in the issue of T O Sooraj, he asked.
'Probe all the new arguments and news. It is baseless then and now to say that called from the office of the chief minister,' Govindan Master said.