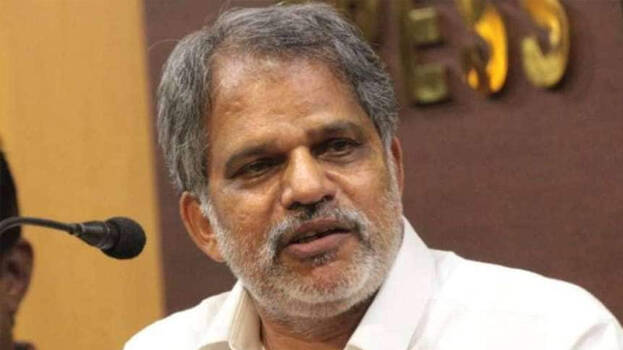 THIRUVANANTHAPURAM: Responding to Bineesh Kodiyeri's arrest, LDFconvenor A Vijayaraghavan said that CPI (M) doesn't have any moral responsibility about its party secretary's son. He said that Kodiyeri Balakrishnan hasn't indulged in any illegal activities and had made himself clear regarding the issue involving his son Bineesh. A father shouldn't be held responsible for his son's cases, Vijayaghavan added.
"Communists work from within the people. Bineesh Kodiyeri is not a CPI (M) leader. If any lapses happen on Kodiyeri Balakrishnan's part, then it's our fault. Bineesh's matter is not connected with the party. There are several cases that involve children of other party leaders. That should be probed as well. The work of central agencies have political behaviour", Vijayaraghavan said.
"Sivasankar is an IAS officer. If he works in a malicious way, the chief minister is not to be blamed. The court trial is yet to come. There is no need to give a verdict on the issue right away. The CM never encourages any wrongdoings nor will stand with it", the LDF convenor added.