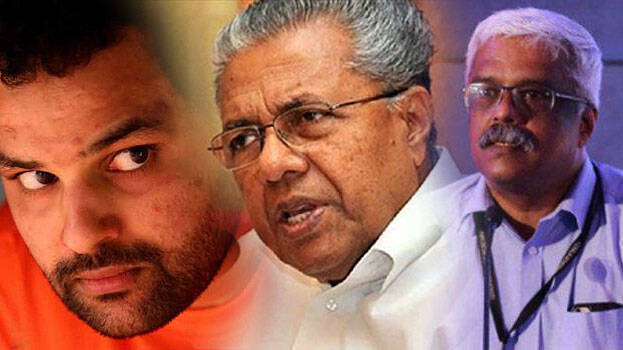 THIRUVANANTHAPURAM: Chief Minister Pinarayi Vijayan on Thursday said that the opposition is raising baseless accusations one after the other against the government in order to make the public ignore the government's welfare measures. The Chief Minister was responding to the arrests of his former principal secretary Sivasankar and Bineesh Kodiyeri, son of CPM state secretary Kodiyeri Balakrishnan.
According to the CM, the opposition is throwing the stench of corruption at the government by blaming it for an official's actions. The government still stands by its stance that it will not tolerate any corruption, he added.
"I did not know Sivasankar before, when I took over his name was given because he had worked in various departments. He was appointed as my officer on special duty and later elevated to secretary. The government need not be taken to task about what he did. This is his personal issue and hence the government need not be asked about moral issues. He was removed and suspended when his links came out and that's the stand of the government. We will not support any wrongdoers," added Vijayan.
He also took on Leader of Opposition Ramesh Chennithala and asked him to come clean if he differs with his party's national president Sonia Gandhi.
"While Gandhi said the Centre is using the national agencies, Chennithala said that's not happening in Kerala. I wish to know how come when one enters the Kerala border at Walayar (in Palakkad district) there is a change. Let him make things clear," added Vijayan.