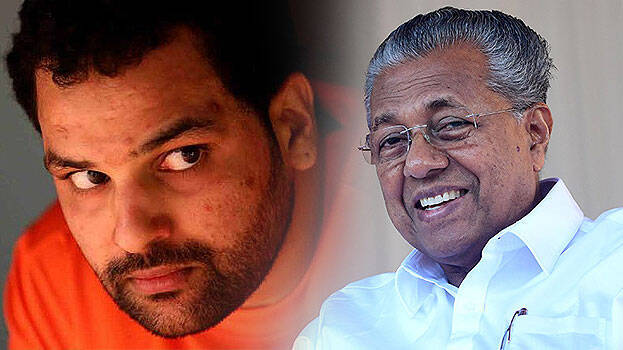 THIRUVANANTHAPURAM: Chief Minister Pinarayi Vijayan refused to take any questions on the arrest of Bineesh, which came amid the opposition turning the heat on the government over the gold smuggling case, but read out from a prepared text his reaction on Sivasankar's arrest. He asserted that his government will neither tolerate any sort of corruption nor protect any corrupt person.
When the media queried about Bineesh's and Sivasankar's arrest, CM Vijayan said he will take those questions after responding to COVID related questions. After that, the CM read out a prepared text on Sivasankar's arrest in front of the media.
However, after reading out his long response he ignored the questions related to Bineesh Kodiyeri by saying the time is up.
"You have questions to ask, and I have things to say. But, today's time is over", the CM said while ending the day's press meeting.