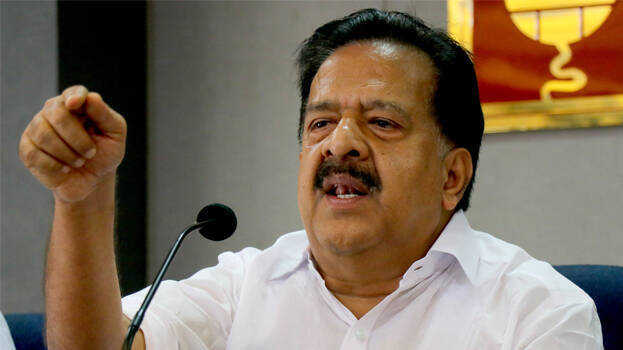 THIRUVANANTHAPURAM: The people see the complete collapse of the government and the CPM, said opposition leader Ramesh Chennithala. The government and the party are in a state of disarray and the two are on a 'drip', criticised Chennithala during the press meet convened.
'Everyone thought the chief minister would resign yesterday. He presented a special type of capsule yesterday. The party under the chief minister is in shambles. Everything around his office smells bad and he has no moral or ethical right to remain in power. The chief minister was not ready to react on the arrest of Bineesh. The son of the party secretary is behind the forces selling drugs. Doesn't the party have a role in it? This government has turned a burden. More involved in the gold smuggling are in the office of the chief minister. More will be in the dock,' he said.
The chief minister is trying to blame Sivasankar for all his woes. He did the same in Lavalin. The help of Sivasankar is clear in the gold smuggling in the report of the ED that is the help of the chief minister's office. Isn't the chief minister responsible for it?" He is continuously lying. All corruption were done by Sivasankar with the knowledge of the chief minister, he said.