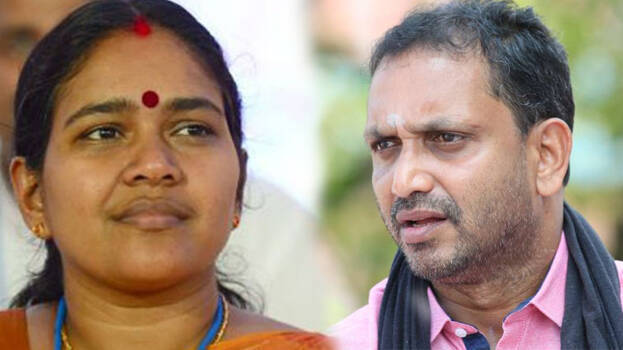 THIRUVANANTHAPURAM: The BJP leaders' pretend not to have seen Shobha Surendran's outburst against the BJP leadership. None of the BJP leaders have responded to her criticism for being sidelined in the organisational revamp of the state and national leaderships. The decision of the official faction is not to respond openly. Even Krishnadas faction was not ready to respond. Activists are dissatisfied on her unexpected response. It has appeared in the form of comments in her Facebook page.
Majority of the state leaders have ridiculed her attempt to form a new group by keeping the dissatisfied leaders together. She was not active in any of the party programmes after Surendran became the state chief. There was no attempt on the part of the party to pacify her when it made headlines after months.
Even when group squabbles were at its peak, there was no public criticism in the state BJP. Shobha exploded yesterday when her estrangement from the party leadership reached its climax after months. The reason for her outburst is her dissatisfaction with the reorganization.
She showed her resentment when she was made vice president while serving as the general secretary. This happened when K Surendran was made party chief. When she was ignored in the re-organisation, the rift intensified. She lost her cool when she lost the vice president post of Mahila Morcha which was her last hope.
In the meanwhile, she suspect the hands of the opposite faction behind the allegations levelled against her on the social media. Her next move after ignored both by the state and national leaderships is significant. Shobha is trying to unite many including Radhakrishnan Menon and J R Padmakumar ignored when Surendran came the chief.
With the retention of M T Ramesh as general secretary and A N Radhakrishnan in the core committee, the Krishnadas faction who were not in good terms has a good rapport with Surendran now.