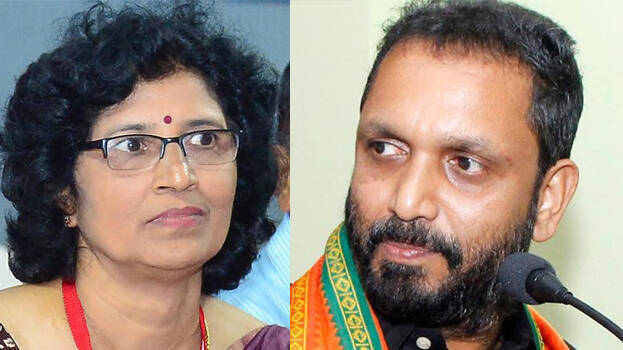 THIRUVANANTHAPURAM: BJP chief K Surendran has said that Bineesh Kodiyeri and his gang have made moves to capture Kerala cricket association (KCA) using the government machinery. The graft did by Bineesh in cricket association even during the UDF regime has not been properly investigated. He also alleged that UDF and LDF are together engaged in hiding the graft cases of each other.
Many serious economic offences are happening in Kerala cricket association. Police and vigilance officials don't pay any attention to such issues. Benami agents of Bineesh has made multiple attempts to capture KCA via Bineesh. He is still continuing in KCA due to the reason that other members in the body are also involved in the graft committed by Bineesh. In the garb of cricket association, hawala transactions and gold smuggling has taken place. Surendran has also said that BJP demands an independent investigation by central agencies on these graft allegations.
The BJP state chief also said that the probe teams have received information that sports council chief, Mercikuttan and her PA has misused the official vehicle of sports council. Mercikuttan's PA entered into service with the recommendation of CPM. The vehicle of the sports council chief was used multiple times for gold smuggling. Surendran has also said that the day when gold was caught by customs officials they had also received a lead on sports council chief's vehicle being used for transporting gold from Thiruvananthapuram to Bengaluru.
"One part of whatever Sivasankar earned through these transactions has been received to chief minister also. Everybody knows the relation between them. I am limiting my words as I don't want to provocate the chief minister. The truth will eventually come out," he said.