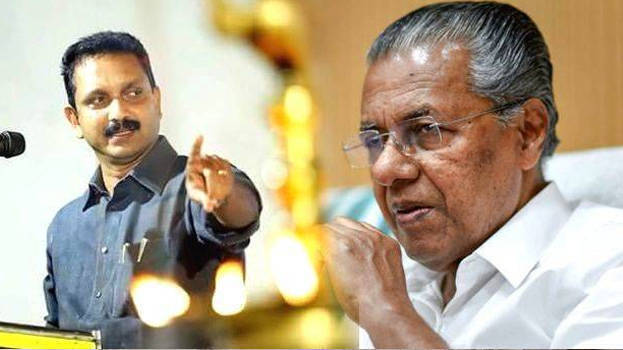 THIRUVANANTHAPURAM: BJP state president K Surendran has alleged that Pinarayi and his family has made money out of every project implemented in the state for the last four years. He said this after inaugurating a series of protests in front of the secretariat.
New information has come out revealing the attempts made by Pinarayi and Sivasankar to transfer the land, which was considered as part of the special economic zone under the smart city project, to private individuals. In the prestigious K-FONE project also graft equalling life mission has happened. They have also done graft worth cores of rupees in Kerala Cricket Association. One part of it was gone to the government and other party leaders now everybody is discussing the five iPhones in Life mission case. Two phones among them were received to two government officials. If you want to know about the remaining phone just go to the cliff house.
"When he realised that the probe is extending towards him, the chief minister is trying to subjugate all kinds of protests against him by using draconian laws and alleging charges of conspiracy. A detailed probe on CM's assets in and outside Kerala should be properly investigated. A similar probe should be also done in the case of Kodiyeri and his kin. Pinarayi has even crossed Lalu to become the most corrupt leader in the country. Kerala chief minister is wealthier than YSR and Karunanidhi. The chief minister cannot escape from popular protests, even if secretariat is closed down and CISF security is maintained there. The central leadership of CPM and Sitaram Yechury don't have the guts to grill Sitaram Yechury. BJP will continue its struggle till all truths are not revealed," Surendran said.