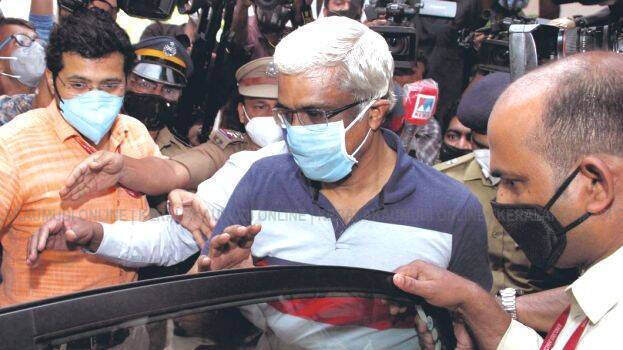 THIRUVANANTHAPURAM: Vigilance included chief minister's former principal secretary M Sivasankar as fifth accused in the life mission kickbacks case. Sivansankars' name is included with the names of other key accused, such as Sarith, Sandeep Nair and Swapna Suresh in the case.

These three are sixth, seventh and eighth accused in the case respectively. Vigilance has submitted a report before the court which consists of the details of the accused. Vigilance has asked the court to consider Sivasankar, a government servant taking an iPhone, as a kickback for the alleged deals in life mission, as a bribe.

Names of all these persons are included in the list of accused when probe in the case is ongoing. Even though Santhosh Eepan's firms are included in the accused list, he is not included in the list. In the report submitted by vigilance earlier before the court, it has mentioned about Unitac, Saint Ventures and officials & other individuals related to both firms.