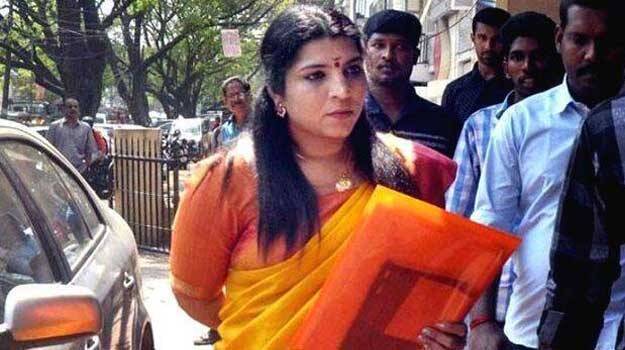 NEW DELHI: The Supreme Court rejected the plea of Saritha S Nair, accused in the solar case, questioning the election win of Rahul Gandhi from Wayanad Lok Sabha constituency. The court imposed a fine of Rs one lakh terming the plea as childish. The plea was rejected by a bench led by Chief Justice S A Bobde.
The chief justice said the plea was rejected due to the continuous absence of Saritha's advocates. Her lawyer did not appear in the court today also. Following this, the court rejected the plea with a fine.
A candidate's nomination can be rejected under Section 8 (3) of the Representation of the People Act if convicted in a criminal case for more than two years. Perumbavoor Judicial First Class Magistrate Court had sentenced Saritha to three years and had imposed a fine of Rs 10,000 in a case related to solar. In another case, Pathanamthitta Judicial First Class Magistrate court had imposed a fine of Rs 45 lakh. The presiding officer rejected her nomination papers from Wayanad Lok Sabha constituency pointing that the sentence was not stayed by the higher court. She approached the apex court against it.
Her plea demanded to conduct a new election in Wayanad Lok Sabha constituency. The Kerala High Court had earlier rejected her plea. Her plea mentioned that the nomination papers filed in Amethi Lok Sabha constituency was accepted.