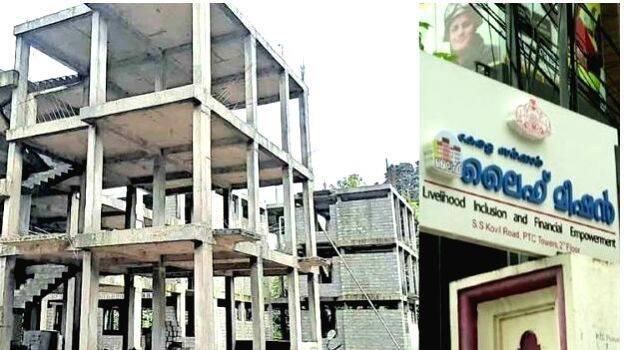 THIRUVANANTHAPURAM: The Vigilance moves to make the chief minister's former principal secretary M Sivasankar the fifth accused in the Life Mission case is likely to hinder the CBI probe. This came at a time when the CBI was about to impose corruption charges against Sivasankar, who was also the former Life Mission CEO. As per indications, the government will take a stand at the high court that two agencies need not conduct probe for the same crime.
Sivasankar was made the accused before the bribe case prime accused Swapna Suresh was questioned. The government has got a two month stay in the CBI probe in Life Mission. CBI can request the court to charge a case by imposing the Prevention of Corruption Act citing that there is evidence for corruption that has the involvement of Civil Service officers.
The CBI had found that an iPhone given by Swapna to Sivasankar through Unitac owner Santhosh Eapen was a bribe. A top official in the protocol section also got a phone. The Vigilance has started seizing iPhones, that was given as a bribe before CBI could get it.
Though the Life Mission CEO was excluded from the limits of the investigation, a case against Unitac owner Santhosh Eapen has been upheld and the CBI's FIR, which includes the violation of FCRA and conspiracy, has been recognized by the court. By imposing the Prevention of Corruption Act, top officers including IAS officials will fall into the limits of investigation. Before CBI took over the probe, the Viliglance registered an FIR and seized files related to Life Mission from the secretariat.