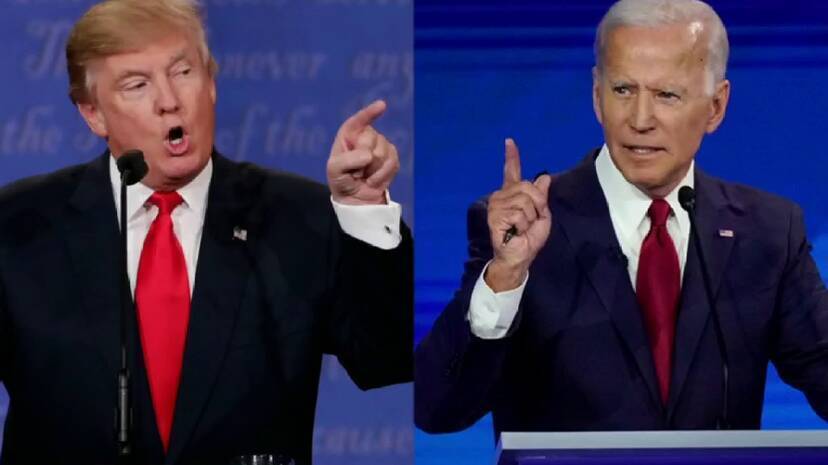 WASHINGTON DC: In-person voting is still on in some parts of the United States. But, results are pouring in from states where polling has closed. Democratic Party candidate and former vice president Joe Biden is taking on Republican Party's nominee and incumbent President Donald Trump.
California Senator Kamala Harris and Vice President Mike Pence are their respective running mates. Biden is marginally leading Trump in the overall Electoral College vote tally. Things can still change. But Trump has already claimed victory and said he'll move the Supreme Court to dispute counting. Voters were urged to vote early, especially through mail-in ballots, to avoid queues amid the coronavirus pandemic. More than 101 million early votes have been cast.
Additionally, about 26.8 million mail ballots are yet to be returned to polling authorities. As a result, over 100 million votes would have been cast and recorded even before the Election Day. Voters had already cast more than 73 percent of the total votes counted in the 2016 presidential election, even before Election Day. But counting of mail ballots is more laborious and that may delay the result.
Joe Biden is set to win the battleground state of Arizona, according to the Associated Press. The state, with 11 electoral votes, is crucial for Biden to stay ahead in the contest. This also makes Biden the second Democratic presidential candidate to win the 'red' state since 1948.
However, the news agency has categorically said that it is not calling the overall outcome of the presidential election just yet as both candidates stand short of the 270-mark.
Meanwhile, Donald Trump's address has concluded. This is what he said:
"We'll be going to the US Supreme Court. We want all voting to stop. We don't want them to find any ballots at 4 in the morning and add them to the list... as far as I'm concerned, we've already won," Trump said.