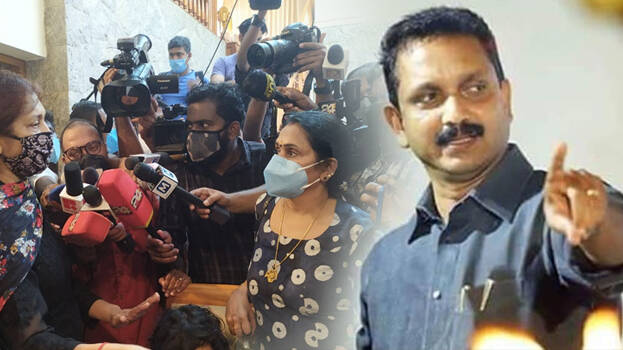 THIRUVANANTHAPURAM: BJP state president K Surendran on Thursday said the state police have challenged the rule of law by detaining the Enforcement Directorate(ED) officials while they were returning after the raid at Bineesh Kodiyeri's house. He said in a statement that the state government's move to disrupt the work of the National Investigation Agency(NIA) by using the Child Rights Commission and the police was anti-democratic and a violation of the federal system.
"It is ridiculous to see the Child Rights Commission, which did not intervene in several cases including the Walayar case, flying in to stop the crucial raid at Kodiyeri's house. Even today, a six-year-old child was abused in Kozhikode. Violence against children continues in the state. The Child Rights Commission haven't done anything to prevent such actions. However, they were quick to react when the party secretary's son got trapped in a drug case. This is not fair," Surendran said.
The Chief Minister is misusing the entire system of the government to sabotage the investigation of the central agencies. Surendran said even the CPM workers would not accept the party's stance that the case against Bineesh Kodiyeri was politically motivated.