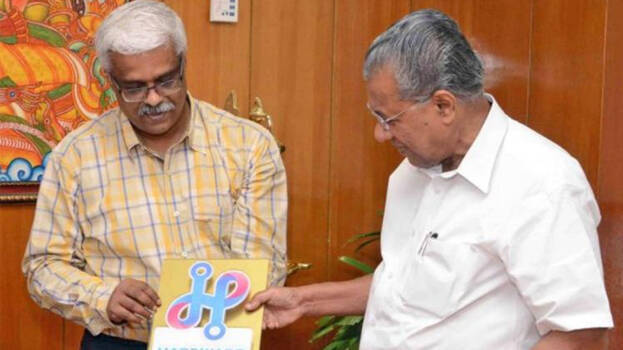 THIRUVANANTHAPURAM: Chief minister registered his displeasure on the IB report which said that an official from central intelligence agency has been a regular invitee in the party conducted by high-level IAS officials in the state, which is usually held at a flat in the capital city. Chief minister's displeasure is due to the findings in IB report which said that the key administrative secrets concerned with the state government are discussed in the party. Following this, the chief minister convened a meeting of department secretaries and asked them to ensure that sensitive information from government files are not publicised and asked them to stay away from such parties. He also asked them to sever the unholy ties with the official from the central agency. The chief minister also asked them not be part of efforts to sabotage the state government.
An official from RAW has participated in the party conducted by senior IAS officials in the state. The intelligence report says that the central probe agencies received all relevant information on the relation between Swapna Suresh and Sivasankar and the details of life mission from the RAW official.
The venue of the aforesaid meet is a businessman's flat who have close ties with a retired IAS official. This meet was going for some years and it was held periodically and it was attended by officials who had no interest in Sivasankar. Therefore, Sivasankar's cases became a topic of discussion and thus the central agencies received sensitive data on the cases involving him. IB report says that opposition has received these sensitive data.
At a time when the probes against government officials were intensified by central agencies, leakage of sensitive information has been a major setback for the government.