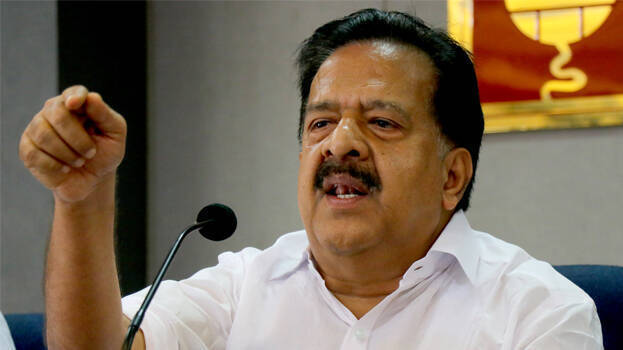 THIRUVANANTHAPURAM: Opposition leader Ramesh Chennithala came forward harshly criticising the government and the chief minister. The Enforcement Directorate (ED) is bringing out the real picture of the government and the state is getting shocking news every day, he said.
'All corruption starts from the office of the chief minister. The office of the chief minister had called the customs when the gold was seized. The chief minister is lying to the people of Kerala. Sivasankar was aware of the anti-terrorist activities of Swapna and her aides. The office of the chief minister controlled all their underworld activities. This underworld group had secretly received every development activities done in the office of the chief minister. Sivasankar was behind all this,' said Chennithala.
'The Life Mission and K Phone projects were a joint venture of Swapna Suresh and Sivasankar. It is now clear that all things including the commission in Life Mission were with the knowledge of Sivasankar. The real reason why the party accused V S Achuthanandan of sabotaging development activities during his tenure is now clear. He was hated for blocking the system of leaders getting commission, he said.