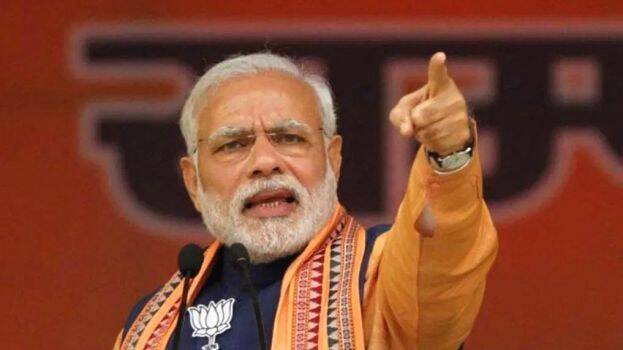 NEW DELHI: Addressing the BJP workers after the party's resounding victory in Bihar, PM Modi thanked the people for celebrating this festival of democracy with great enthusiasm. "The election may have been held in only some parts of the country but entire country's attention was focused on news channels, Twitter and the election commission's website," he said.
Thanking BJP chief JP Nadda for the victory, the Prime Minister said the implications of the results are far-reaching. "It wasn't easy having elections. This expands on the results of the Lok Sabha elections. These elections are significant. We have won in the east in Manipur, in the Kutch desert. If you dedicate yourself to the country, try to do something new, you will get the results too. People see the hard work you put in, your intentions. So during elections, people suffer hardships to vote for you," the Prime Minister said.
Taking a journey down memory lane, PM Modi said there was a time when the BJP had only two seats. "And we started from two rooms. But today we are everywhere. How did this happen? The answer lies in the verdict of yesterday. People are relying on our development plank. Development will be our only poll issue," PM Modi said adding that BJP is the only party that has kept on adding more seats — also in states where it has been in power, indicating that there is no anti-incumbency factor as well.
In his victory speech, the Prime Minister attributed BJP's electoral success to BJP's governance. " When people think of governance, they think of BJP," the PM said.