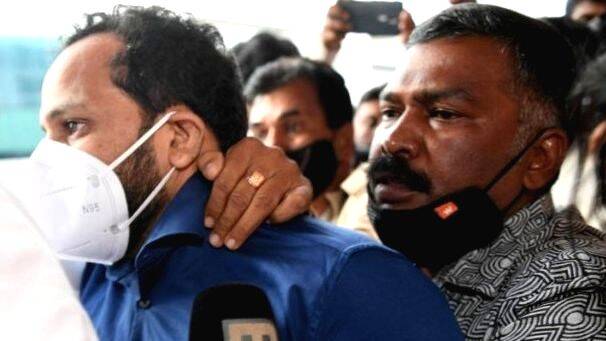 BENGALURU: The investigation team has found that Bineeh's driver Ani Kuttan deposited a big amount to Anoop's account. The money was credited in the account of the debit card found from Bineesh's house. ED told the court that the source of this fund is unknown and Ani Kuttan needs to be questioned for further investigation.
In the report tabled at the court, the ED said that Bineesh didn't give a clear answer to the questions regarding this money. As per the officers, Arun S is another person who has major financial transactions with Bineesh. The ED has also informed the court that Bineesh's may leave the nation and influence the persons linked to financial dealings.
Meanwhile, the evidence collected from Bineesh's house in Thiruvananthapuram has been sent for forensic tests. The court has sent Bineesh to 14-day judicial custody.