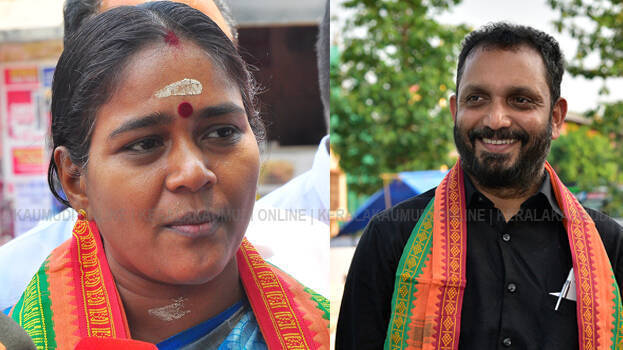 THIRUVANANTHAPURAM: Shobha Surendran will lead the BJP in the local and assembly polls, said party state chief K Surendran. He came forward with a conciliatory move at a time when the infighting started by Shobha Surendran was intensifying in the BJP. Factionalism in the party is created by the media. She will not leave the party, he said.
He took a jibe at the UDF. The credibility of the UDF has been completely shattered. The UDF's is adjustment politics. Sobha Surendran is the strongest woman leader in the BJP. Saying that she is going that side and this side is all media created. She is not going anywhere, he said.
We all belong to a family. People will have questions and answers in it. However, as the media says there is no fight for posts here. She is one of the senior most leaders of the BJP. The media and the rivals would be disappointed, said Surendran.