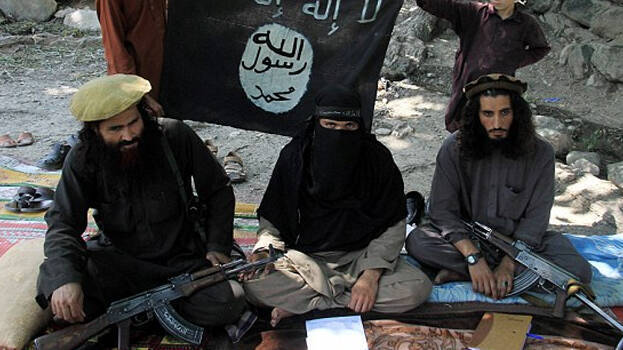 NEW DELHI: Reports said three Indians were among the eleven ISIS terrorists involved in the attack on Jalalabad jail in Afghanistan's Nangarhar province on August 4. The Print revealed that these three Indians are from Kerala. There were reports earlier that Ijaz (36), a native of Padanna in Kasargod and a Keralite was involved in the terrorist attack that claimed the lives of 29 people.

The third person was identified from a group photo publicised now. The group photo released by the terror outfit on social media soon after the attack eventually led to this revelation. The pictures of 11 are in the photo. An investigation on the group photo helped to reveal the details of the third Keralite.
ISIS and Taliban exploded a car bomb in front of the jail where ISIS terrorists were lodged and then shot at the security officers. The soldiers were able to chase them away only after an attack lasting for about twenty hours. The army that killed eight terrorists had apprehended more than a thousand prisoners who tried to flee from the prison.
The National Investigation Agency (NIA) is collecting information on those leaving the country to engage in terrorist activities from various parts of India, including Kerala. The information of more Malayalees was obtained after an investigation with the Afghan security agencies.
Ijaz along with his family left Kasargod to join ISIS in 2016. He reached Khorasan in Afghanistan via Muscat. The second Keralite who reached Afghan is Bexon, Ijaz' friend. He also left with his family to join ISIS.
The reports that came in said the third has been identified as Sajad of Kannur involved in the jail attack. His relatives identified him from the group photo. He joined ISIS after getting attracted to it in 2018. He left his place along with his wife and two children