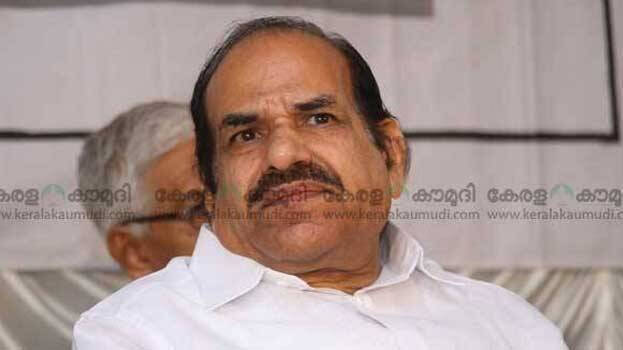 THIRUVANANTHAPURAM: CPM state secretary Kodiyeri Balakrishnan has stepped down from the post citing health issues. For the time being, LDF convenor A Vijayaraghavan has given the charge of it. Kodiyeri requested leave from the post for medical treatment. The secretariat accepted his request but the duration of leave has not been mentioned. Reports said the politburo and the central committee had also accepted this.
Kodiyeri is stepping down from the post a day after his son Bineesh Kodiyeri was sent to jail in the Bengaluru drug case. However, CPM leader Anathalavattom Anandan said Kodiyeri's decision has got nothing to do with Bineesh's case. It was Kodiyeri who suggested the name of Vijayaraghavan at the secretariat meet. The chief minister and other leaders rejected his decision that time. Kodiyeri later decided to resign but leaders including Prakash Karat at the available PB convened asked him not to resign.
Kodiyeri was harshly criticised earlier for his arguments that he was not aware of son Bineesh's activities. Kodiyeri had asserted that he has no role in his son's dealings and if my son has done anything wrong hang him to death. The party had given full support to Kodiyeri and the chief minister in the gold smuggling case. Bineesh, who has been remanded is in the Bengaluru Parappana Agrahara jail.
Kodiyeri had earlier told the media that the central agencies are acting as per the interests of the BJP and will respond if they move illegally. He had earlier said that if the party and individual come, the stand of the party will be raised.
Kodiyeri is stepping down at a crucial time when the local body elections are round the corner. Kodiyeri nominated a non-Kannur district leader as his successor after he was deserted by the party.
It was learned that Kodiyeri would vacate his post before going to the US for treatment. There was speculation that senior leader and central committee member M V Govindan would be given the post. However, no one was given the charge then.