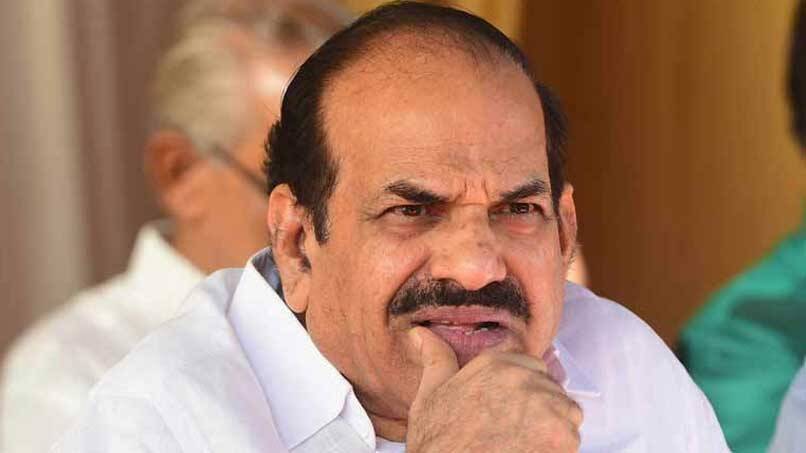 What the people of Kerala want to know now is the real reason behind CPM State Secretary Kodiyeri Balakrishnan's stepping down.
The party's explanation is that he has taken leave for further treatment. There is truth in it but earlier also he had undergone treatment and he didn't take leave at that time. Not only had that he helmed the party affairs.
The reason why his stepping down has evoked hot debates among political and apolitical people is the recent chain of events that led to his decision.
Even his political foes don't think that Kodiyeri had a role in the alleged unlawful activities his son had indulged in. The CPM has been trying to disassociate itself from Kodiyeri's son Bineesh Kodiyeri's cases.
Though the party had been maintaining a stand that had put in in the defensive, all on a sudden the party came out with a decision to allow Kodiyeri to step down. By shying away from taking such a decision earlier, the party had done damage to it. It's good that at least now the party has taken that decision.
It is true that only Bineesh is responsible for his activities but how can his father being an indispensable leader and the party's captain wash his hand of his son's illegal activities. It is also a question of ethics and morality. Not only the opposition but also intellects were looking forward to his resignation or stepping down.
At least Kodiyeri could have taken an early decision to save the image of his party.
Usually parents who are in a powerful potsition neglect their son's amoral activities. In Indian politics, there are many examples for this. There is no dearth of atrocities committed by Indira Gandhi's son Sanjay Gandhi in Delhi. In all times of history ministers' children are threat to sentinels of law and common citizens.