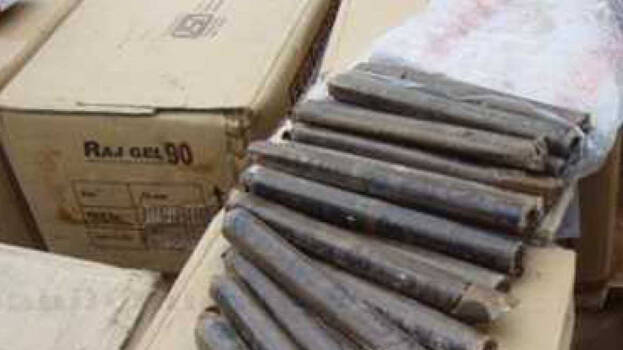 PALAKKAD: A huge haul of explosives brought in a lorry without proper documents were seized in Walayar. 7000 gelatine sticks and 7500 detonators were seized from a mini lorry proceeding to Angamaly from Erode.
The District Anti-Narcotic Special Action Force (DANSAF) and the police jointly seized the explosives concealed in 34 boxes.
The explosives were hid in the lorry carrying tomatoes. The police have taken into custody two natives of Tamil Nadu. They have been identified as Ravi (38) and Prabhu (30). The explosives seized are used in quarries. The two taken into custody are being questioned.